Discover more from Pradologue Newsletter
Every Friday, I share one essay and 10 interesting things that will help you become healthy, wealthy & wise.
Over 4,000 subscribers
CREATE
In this week's newsletter: How to create, Story Card #1, Note-taking hack & many more...
Hey Guys,
What's the most amazing thing that happened to you this week?


4 Things I thought worth sharing with y'all
1. Creating things gives me the utmost happiness.

Things I created this week:
Created the first-ever story card

Twitter thread.

Video (About my quarantine workspace)

Completed editing 70% of my website (Launching soon)

Wrote & Designed two microblogs and posted them

Brainstormed future products for GOAT Book Club


Why should you create?
We are asking the wrong question. We should ask, "Why should we not create?"
And the answer is "There is absolutely no reason why you should not create"

But if you ask me the question "Why should you create?" my answer will be very simple and I'll answer it even in my sleep.
"Create to tell stories"
Create your own TED Talk. Everything you do on the Internet is your TED Talk.
This newsletter goes out to 250 people this week… that's 250 people in a room listening to me. Your website is your TED Talk, your IG Feed, every word you write on Twitter is your TED Talk, every video people see on your YT channel is your TED Talk &
Every single thing you create now will be a story for your grandchildren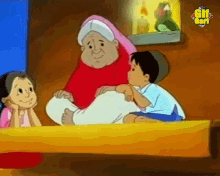 You will never get the opportunity like this where there is no commuting, no college outings, no party, etc you are saving more time than ever.


When you create something on your own you will sometimes fail but don't give up.
I think one of the best examples is Leonardo da Vinci


2. How to create?
There are millions of ways to create and the most "effective creating" comes from this: Creating something you love.

EG: I love books and meeting people *BOOM* Created GOAT Book Club.

So how to create? Here it is
Find something you love that brings value to yourself and everyone around you (But Prado IDK what I love) Answer this question:
If money was not an issue what would you do till the age of 60?

Know "WHY" you are doing it (But sometimes just start we'll figure the why later)

Figure out how can you put it out there (Website, IG, YT, Twitter, Newsletter)

Get a domain name and create an account on social media (Domain is a must… that says how serious are you about it)

CREATE and forget everything. (I had 28 subscribers for almost a year when I started this newsletter back in November 2018)

Be Consistent (Punish yourself if you miss it) but be kind.

Always be CREATING.

Start now.

Share what you are you creating or what you want to create
? Plus add your Twitter or IG (You never know who's reading your comments and wants to help) If no one does I will :)
TURN ON YOUR SWITCH… It's GAME TIME.
3. Few Interesting Things:
Question of the week: I am grateful _________ Answer below and I'll reply with mine
Quick hack: Record voice note and use otter.ai to transcribe it (I use this hack when I don't want to take notes or when this happens 👇

AIESEC's Former PAI Mohamed Fadel is joining us next week in GOAT Book Club (Limited spots only)

I cry every time I watch this video
4. "You are not a content creator, you are a creator. Period." - Every time I try to create something I tell this to myself.
---
Launching Pradologue Website Soon.
Last chance to be a part of the EARLY USER LIST.
Also, Subscribe to my Substack Newsletter… I'll keep you guys updated.
Want to see the archive? There you go
Share this newsletter with people you love and with people you don't
Much love,
Prado.
Twitter | Instagram

Click on the little heart button so that I can send you a gift.