Discover more from Pradologue Newsletter
Every Friday, I share one essay and 10 interesting things that will help you become healthy, wealthy & wise.
Over 4,000 subscribers
End goal
In this week's newsletter: 83yr old goal, Early User List, Dragon Ball Z and many more...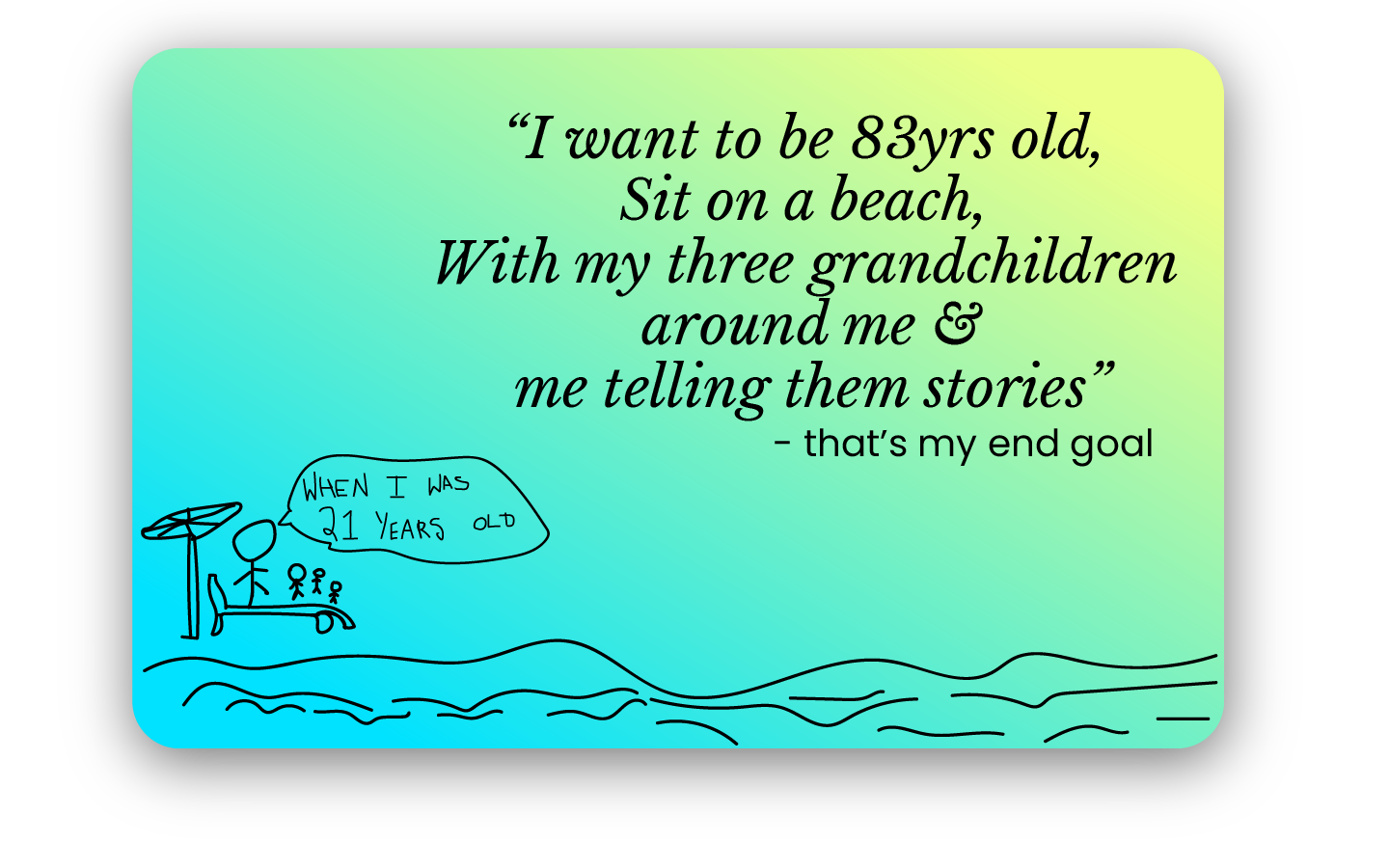 Hey Guys,
Welcome to my first ever substack mail!
How are you doing this week? rate yourself 1-10
4 Things I thought worth sharing with y'all

1. My mom once asked me how can you be so sure of two things:
One - You'll live till 83

Two - You'll have grandkids (or kids for that matter)
I replied to my mom saying the idea of this end goal is not to achieve it but to live the process.
The hidden goal is to push me into creating good stories.
Go ahead ask yourself: Would you tell your grandchildren a bad story? No right.
Having an end goal made my decision making easier.
I just ask myself: Will this be a good story for my grandchildren? No, move on. Yes, Go for it 🚀
Chances are that you may achieve this goal by the age of 63 itself (you never know). But the whole point of having this goal is to do great things which will create great stories for your grandchildren.
2. Let's talk about some examples.

Right after graduation, I could easily get a job (I've worked with many start-ups, did more sales than the employees, Handled a team of over 6 people & read over 100 books a year)
But I asked myself is that the type of story I want to share with my grandkids.
That's when I decided to do Solo Backpacking 🗺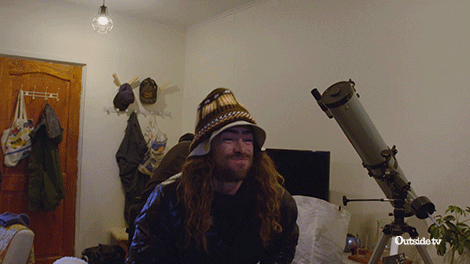 It changed my life.
Met people from over 50 countries, Explored Nepal for 13 days with just ₹1000 (around $13), Lived with strangers, Tried traditional food, Became a Digital nomad & so much more…
See isn't that exciting enough.
(P.S: I'm not asking you to travel. Please stay home & stay safe 🏡)
The idea is to create good stories for your grandchildren. Period.
3. Few Interesting Learnings:
Question of the week: Whatever you are working on, will it be a good story for your grandchildren? You don't have to tell us but we'd love to know.

Quick hack: Once a week, give yourself a gift of 'No-Alarm' sleep. (Basically sleeping with no alarm to wake up to)
I laughed way too hard watching this
4. "It's nice to be important but it's more important to be nice" - Watched Dwayne johnson (The Rock) saying this in a video
---
Before you guys go
I'm getting one more step closer to share and store the stories for my grandchildren.
I'm working on my personal website and you have the chance to be an early user.
Just sign up below and will send you a mail before launching the website (It'll take 30 seconds max)
Also, Subscribe to my Substack Newsletter… This is where I'll be putting up my next newsletters.
Want to see the archive? There you go
Please tell me what do you think about the design & Share this newsletter with people you love and with people you don't
Much love,
Prado.