Discover more from Pradologue Newsletter
Every Friday, I share one essay and 10 interesting things that will help you become healthy, wealthy & wise.
Over 4,000 subscribers
One stone, Two mangoes
"Two habits, One paper", Predictive Intelligence, "So What" Exercise and many more...
Hey Guys,
How are you doing this week?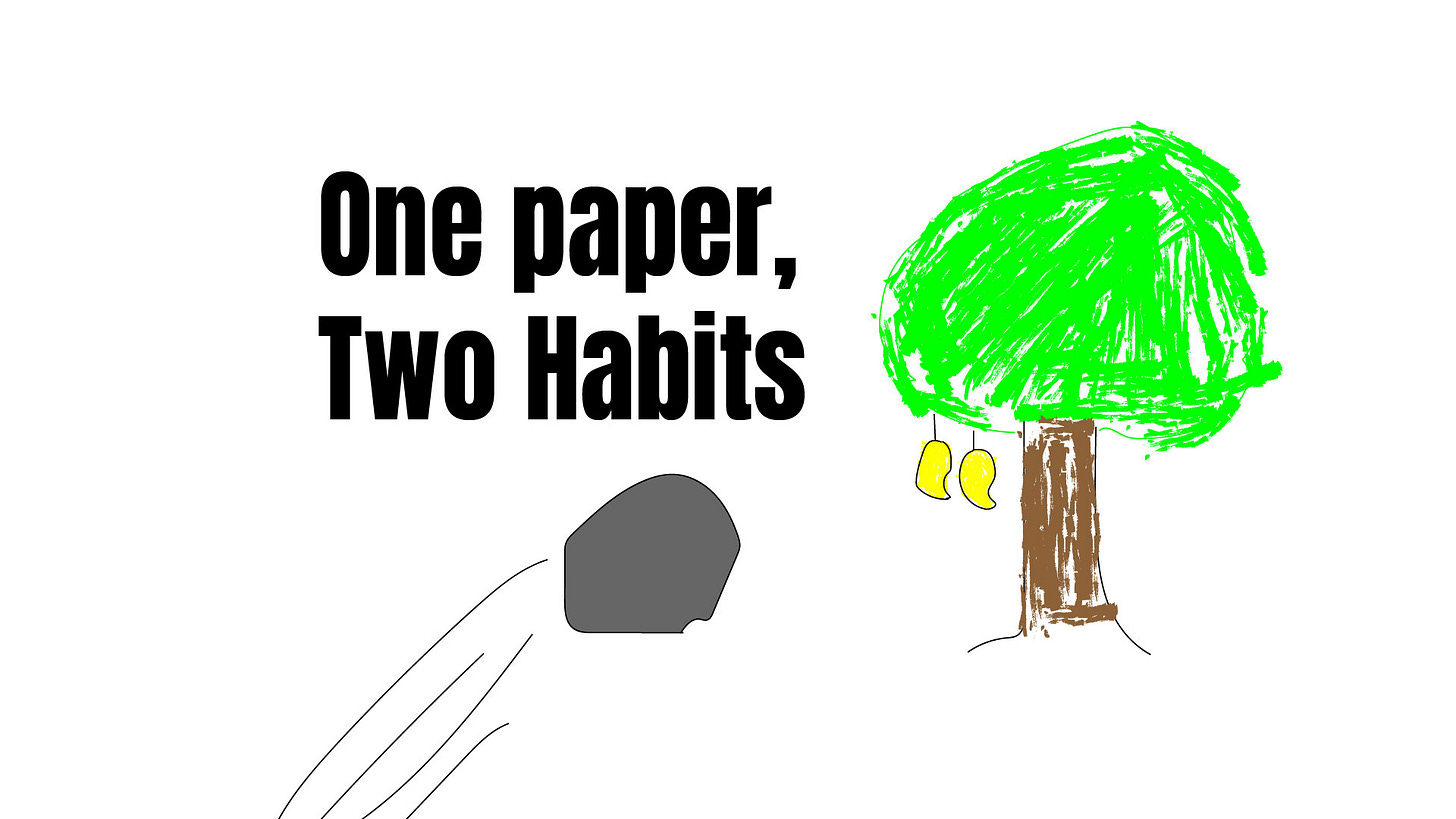 4 Things I thought worth sharing with y'all
1. Since the Pandemic started, our habits and everyday lifestyle have changed.

I wanted to get back on track so I came up with a way to document and be accountable to two things.
1. Forming a habit &
2. Killing an addictive habit.
So around one month ago, I took a piece of paper and wrote down two habits.
1. Go to the Gym (Habit-Forming)
2. No Fap (Habit-killing)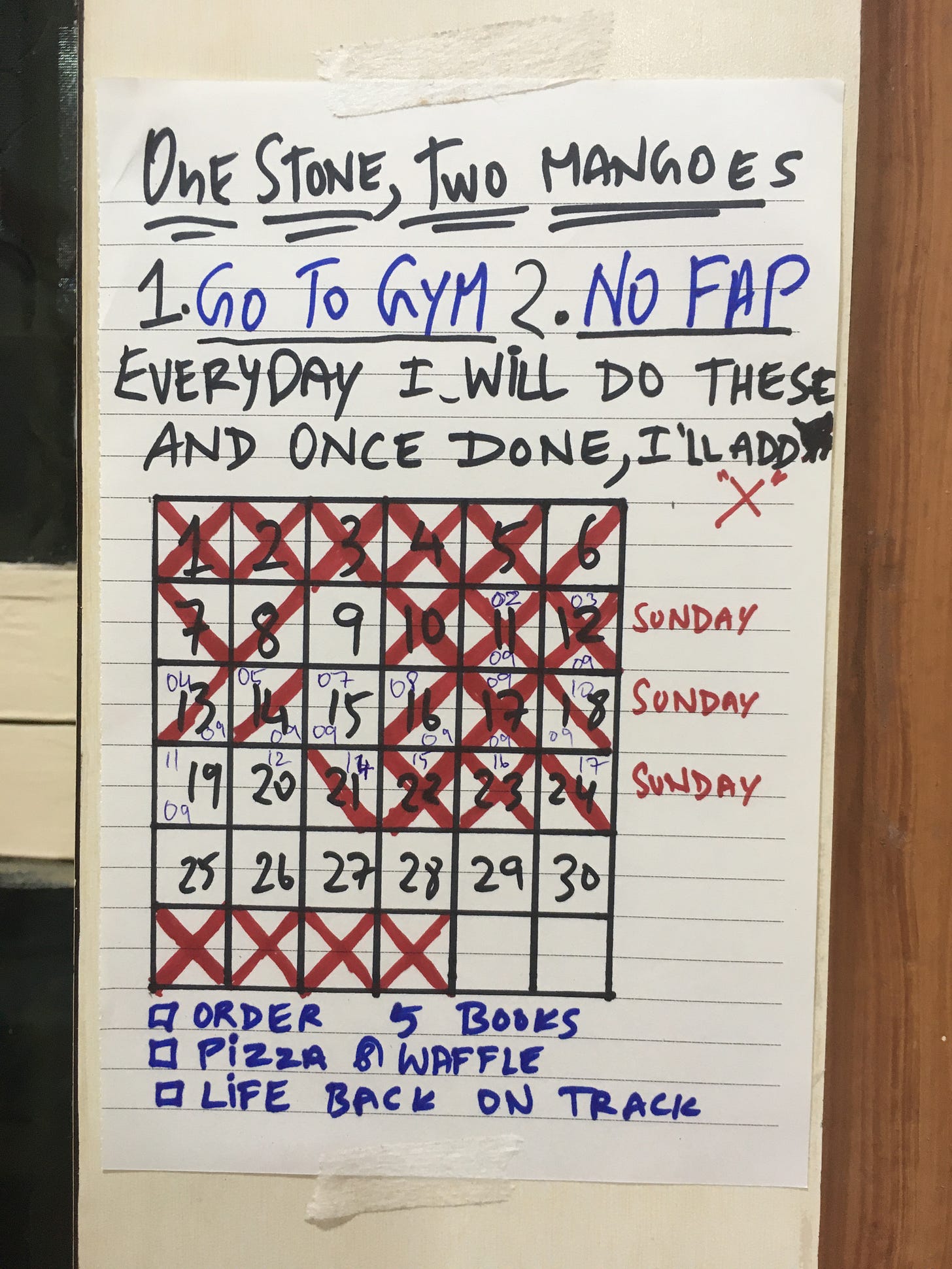 Why don't just do one thing every day and cross it out? so that you'll know when the streak is lost?

When you miss out a day, you lose the streak, and sometimes that ends up with losing motivation too
But when you got two things to do every day and if you do at least one streak is still on and so is the motivation.

Let's call Mango 1 as Going to Gym & Mango 2 as No Fap.

The streak is on.
I have a surprise for you.
I created a FREE PDF version of this:- click here
You can also DIY - Check out the blog or the video given below.
2. Blog:- One Stone, Two mangoes
Or watch the video 👇
What habits are you trying to form or trying to kill? Comment below and I'll help you
---
3. Few Interesting Things:
Question of the week: If the old you could see the new you, what would the new you say?
Quick hack:- Before Sleeping keep your phone & watch, away from you (At least nowhere near your bed)

The Social Dilemma is a must-watch (Documentary)
4. "Work on stuff that matters." - Tim O'Reilly when Tim asked, "What would you write on a Gigantic Billboard?"
---
Liked this newsletter, buy me a coffee by getting yourself The StoryCards subscription.

This newsletter is free but not cheap (I spend lotta time writing it) please subscribe.
Want to check out the newsletter archive? There you go
Much love,