Discover more from Pradologue Newsletter
Every Friday, I share one essay and 10 interesting things that will help you become healthy, wealthy & wise.
Over 4,000 subscribers
StoryCards ☀️
StoryCards was started 4 years ago, "No mud, No Lotus", Get Newsletter-Members Only Discount & many more...
Hey guys,
How was your week? Did you create a story for your grandchildren?

And hey these are StoryCards, My new project. www.thestorycards.com
Newsletter members-only discount given below.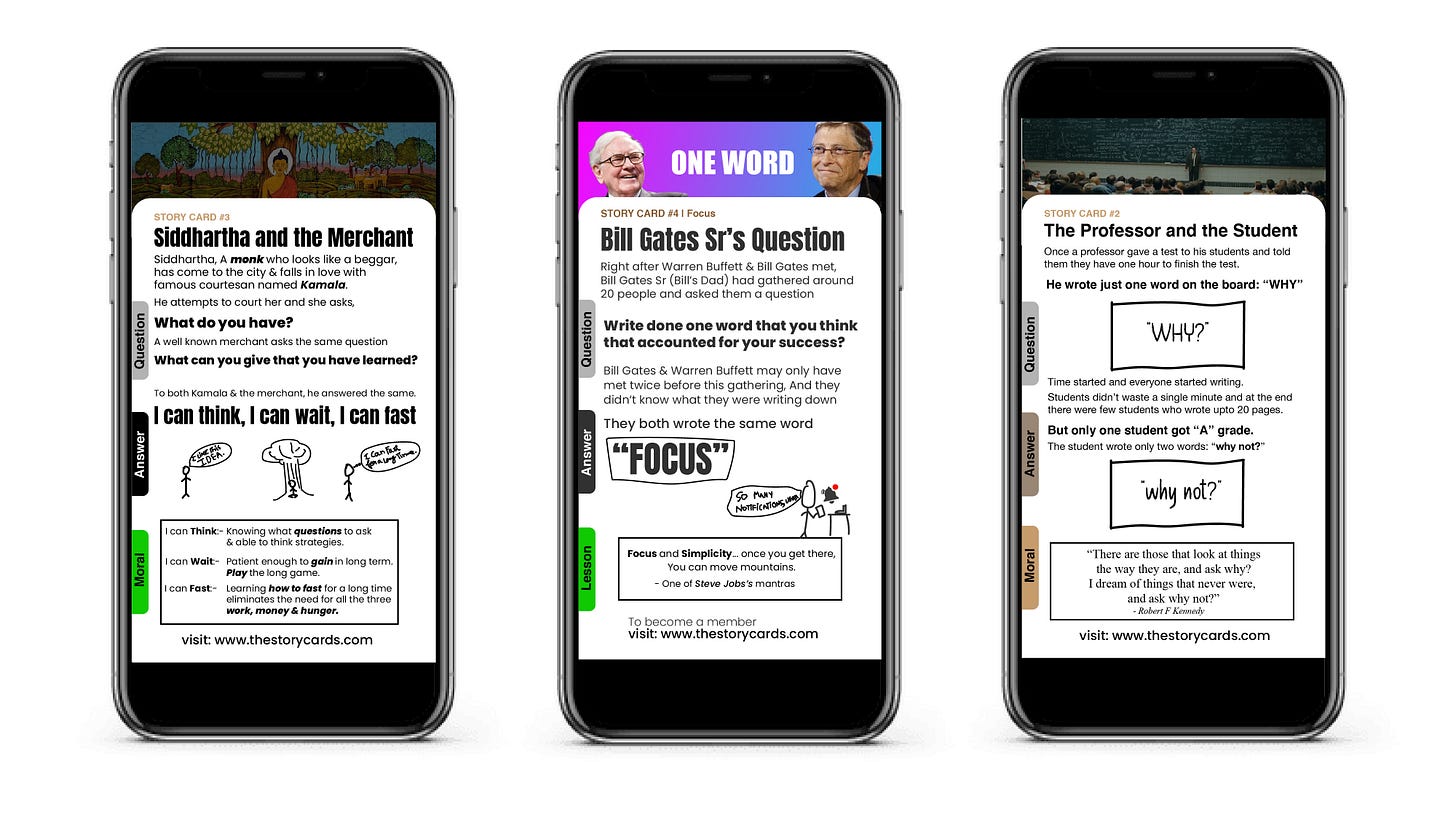 4 Things I wanted to share with y'all
1. StoryCards is a Project that I wanted to start around 4 years ago.
I was creating posts with stories on canva and posting them on my Facebook & IG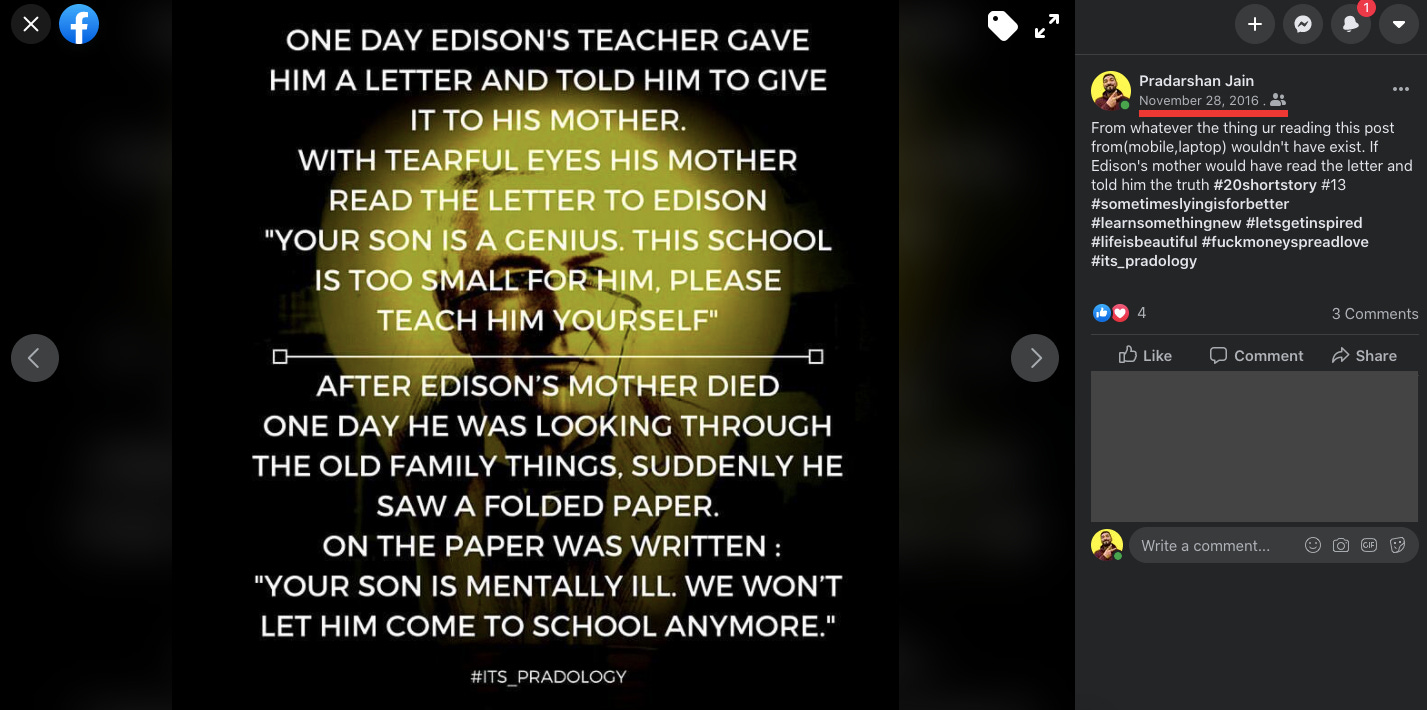 See the date: November 28, 2016
But due to other commitments, I wasn't able to pursue it.
Lockdown in 2020:
After the lockdown started, I was able to work on the ideas I wasn't able to before That's when I started GOAT Book Club (know how I started GBC here)
After starting GOAT Book Club I fell in love with stories again and I wanted to pursue the idea.
Didn't know where to start and couldn't figure out how to do it or why for that matter.

That's when I saw this tweet
This triggered the idea again and here we are.

2. On the morning of 5th September, I took a decision to launch it today.
It was also a challenge as the project was at 0% at 10 AM and it was my birthday.
Launched the project at 9.30 PM (Get yourself a membership now)
I truly believe Stories can create Quality Education for current & future generations.
But to achieve that we need to know and remember or document the stories.

That's why I started StoryCards.
A way for me to document and share these beautiful stories.

I created a survey and over 150 people participated,
over 50% of people said they'll pay a fee to get these StoryCards every week.

I didn't want to charge too much so I decided to go ahead with $6 or ₹300/year for GOLD Members.
That's $0.50 or ₹25/month.
And $12 or ₹600/year for Platinum Members.

Want to know more about these memberships: click here
Scroll down for a Members-Only Discount.
---
3. Few Interesting Things:
Question of the week: What one thing would you most like to change about yourself to improve on?
4. "The art of happiness is also and at the same time the art of knowing how to suffer well" - From the book "No Lotus, No Mud"
---
ONLY for Pradologue Newsletter Subscribers:
Everyone who gets a membership before this weekend 13th Sept, will be eligible for the BUY ONE, GET ONE offer 🎉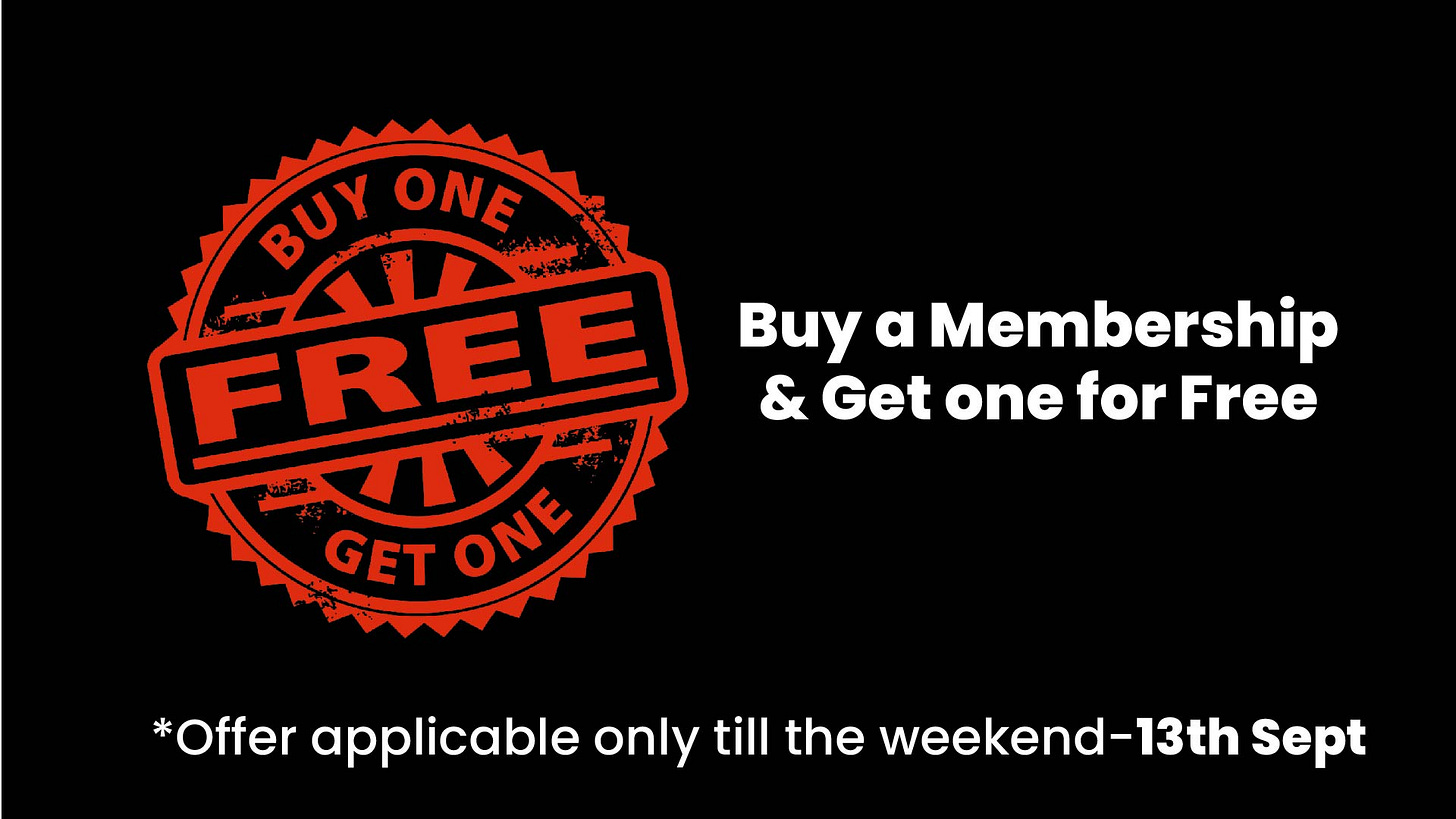 Gold Membership - ₹199 Per year (Discounted from ₹300)
Platinum Membership - ₹499 Per year (Discounted from ₹600)
YOU BUY ONE AND GIFT ONE TO SOMEONE.
Only ₹99/year per person (that's less than a pizza in dominoes)

I've never asked you guys for money before and I'm still not asking money from you. That's why I have a scholarship program too.

I spend over 3-4 hours every Friday creating these newsletters and give as much value as possible. All I'm saying is if you'd like to buy me a coffee or a book this is the best way as I can give you something back too.

The money will help me buy more books and be more creative 🙌

Get your membership now: TheStoryCards.com
---
If you liked this newsletter, subscribe for more fam.
Want to check out the newsletter archive? There you go