Discover more from Pradologue Newsletter
Every Friday, I share one essay and 10 interesting things that will help you become healthy, wealthy & wise.
Over 4,000 subscribers
Hey Guys,
How are you doing this week?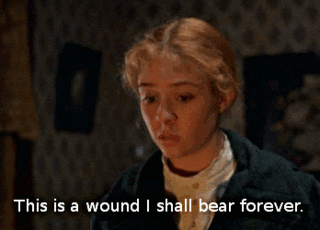 4 Things I thought worth sharing with y'all
1. Life full of Wounds.
Since childhood, I've been a naughty kid.
Breaking things, Running everywhere, scratched knees & wounds all over the body

When I got into an accident and got a wound on the upper part of the nose, I realized that I have to live with this wound forever.

It looks like a wound when you get your nose broken in a fight :(

I wanted to create videos and share my knowledge through video content.
But I've always been nervous and anxious about sharing my face on the internet with that big a*s scar
2. NOBODY CARES
This week I came across one of my followers on Twitter.
He has over 200k subscribers on YouTube and he shares knowledge in Hindi.

Guess what? he has a scar on his face.

That's when I realized if your work and knowledge sharing method is good, NOBODY REALLY CARES.


Let's look on the bright side
In Nov 2018, I was backpacking in Ahmedabad - I broke my leg.
I couldn't really do anything and had to stay home for over a month. I started thinking about what to do and that's when the idea hit me.

I need to figure out doing something REMOTE.
I took up video editing again as I always loved documenting stories. (I started learning video editing in college)
Within a month I got freelancing gigs and people offering jobs (I hardly had 3-5 videos on my YT channel)
This week I closed one of the biggest clients ever. (That too paying in Dollars)
What's the point of living, with no wounds
Take that adventure, do things you love, get scared, miss a heart-beat, love your wounds and live a life that you could look back to and say "Man I was a wild kid back then"

CREATE STORIES FOR YOUR GRANDCHILDREN
---
3. Few Interesting Things:
Question of the week: Have you been pleasantly surprised by anything recently?
Quick hack of the week:- Get a whiteboard (It's a need)
The funniest website I came across this week - memeuniversity.lol

"David Attenborough: A Life on our Planet" He's really mad I swear haha (here)
---
4. "The men who can manage men manage the men who can manage only things, and the men who can manage money manage all" - The Lessons of History
(Share this on Twitter)
---
Loved this newsletter, Support me by getting a StoryCards subscription.
Or you can click this button and buy me a book (UPI is accepted)
This newsletter is free but not cheap (I spend lotta time writing it) please subscribe.
Just wanted to document this moment
Never forget to take care of your family
Much love,
Prado.
Website | Twitter | Instagram | Buy me a Book